| Wedding Coordinator | Thai Food Lover | Robot Builder/Artist
| Wedding Quick Thinker |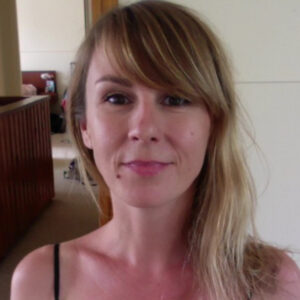 Any kids or pets?
A gorgeous Lab x Staffie named Turtle, who sadly lives in Melbourne. 
What is your favourite place in the world?
There's so many… but a little piece of my heart belongs to Sokołowsko – a small village in Poland.
What is the best concert you ever went to?
Watching The Dirty Three at Meredith Music festival as an epic thunderstorm rolled in behind them.
Takeaway night….what's your go-to fav food?
Nothing beats good Thai food.
Early bird or night owl?
I've been known to be both.
What energises you?
Engaging conversations, dancing.
Whats something you saw recently that made you smile?
Watching a video my Dad sent me of my five year old niece practicing surfing on a banana lounge.
Whats your fav way to unwind after a busy day?
Walking down the road to the beach and watching the waves roll in. 
What can we find you doing on your day of/what is your perfect day?
Exploring somewhere down the coast with my partner.
Any hidden talents or party tricks or something you are good at:
I like making things. I once shaped my own surfboard…and built a robot.
Fav TV Series you are watching:
Chef's Table – the passion they capture in the chef's stories is inspiring.
Your most used 2 emojis?
Twinkly stars and the pink flamingo.
Go to coffee or tea? 
Coffee – always coffee.
Cocktail preference? 
One gin Martini, please.
Fav sport/activity as a kid (eg. dance classes, climbing trees, soccer):
I always wanted to learn to surf…I'm still trying.