THE BRUNCH CAPTAINS
Wedding Recovery Brunch Party Packages
Brunch, Please…..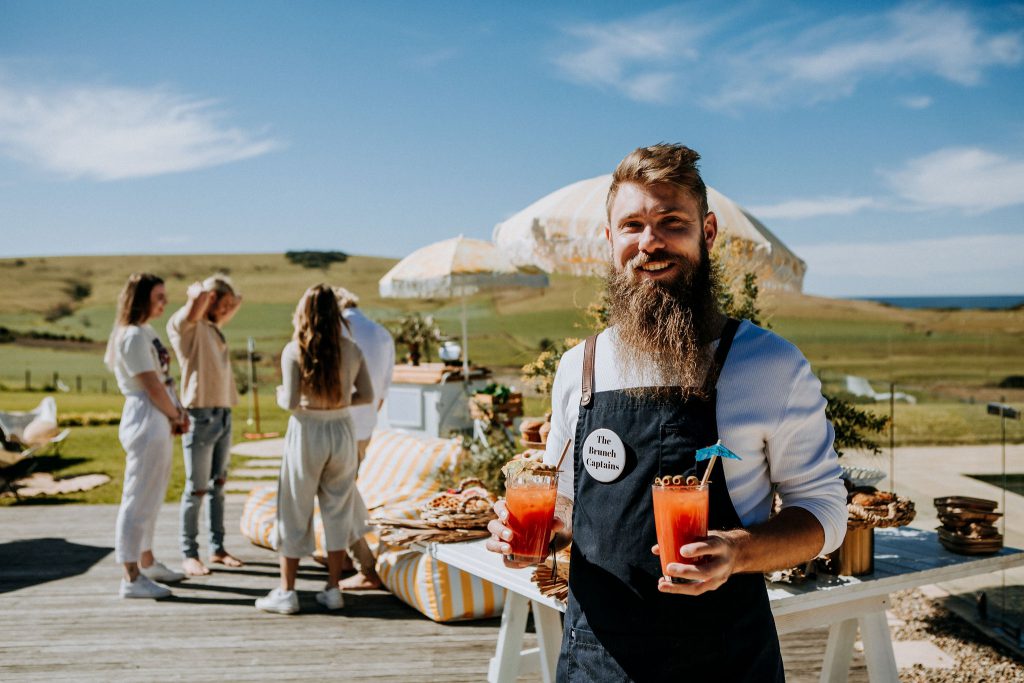 Our brunching packages include;
Food/Bev;
– Brunch Grazing Table- Perfectly curated and styled includes fresh fruit, flakey pastries like muffins, danishes, waffles, cheeses and crackers, dried fruits, yoghurts and other delicious yummies.
– Croissant Station- One of our brunch crew to press your freshly baked croissants to order (with ham, cheese and chutneys of course!) in our sandwich press
– Hydration Station includes 2 fresh seasonal juices and fruit-infused iced water
– Pod Coffee machine station and a range of teas for your guests to enjoy, served by our brunch captain.
– All tables, styling, paper plates, napkins, paper cups and eco cutlery included
Comfort, Fun and Bangin Tunes;
– Range of furniture for your guests to sit back, relax and nurse that hangover in comfort including giant beanbags, ottomans/loungers, cushions, rugs,  side tables, plus several of our trendy umbrellas for shade
– Retro Record Player Music System (can play Bluetooth) tunes for your guests to enjoy
– A mix of old-school games like soccer, totem tennis and grip ball for some fun!
– 2 recovery brunch crew to help serve our toasted croissants and replenish your coffee station and grazing board (*note this cost is additional extra and added on)