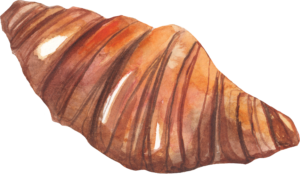 THE BRUNCH CAPTAINS
Wedding Recovery Brunch Party Packages
Brunch, Please…..
Our brunching packages include;
Food/Bev;
– Brunch Grazing Table- Perfectly curated and styled includes fresh fruit, flakey pastries like muffins, danishes, waffles, cheeses and crackers, dried fruits, yoghurts and other delicious yummies.
– Croissant Station- One of our brunch crew to press your freshly baked croissants to order (with ham, cheese and chutneys of course!) in our sandwich press
– Hydration Station includes 2 fresh seasonal juices and fruit infused iced water
– Pod Coffee machine station and a range of teas for your guests to enjoy, served by our brunch captain.
– All tables, styling, paper plates, napkins, paper cups and eco cutlery included
Comfort, Fun and Bangin Tunes;
– Range of furniture for your guests to sit back, relax and nurse that hangover in comfort including giant beanbags, ottomans/loungers, cushions, rugs,  side tables, plus several of our trendy umbrellas for shade
– Retro Record Player Music System (can play bluetooth) tunes for your guests to enjoy
– A mix of old-school games like soccer, totem tennis and grip ball for some fun!
– 2 recovery brunch crew to help serve our toasted croissants and replenish your coffee station and grazing board (*note this cost is additional extra and added on)
Cost for the ultimate recovery party;  $34 per person
*Min spend of $1600 per event.
*Gst will be added
*Please note; Staff cost will be added to the total at a cost of $230 plus gst per event for 2 staff to set up, and manage the pod coffee station and croissant station and pack down afterwards.
Turn down for Brunch!
Catch up with our happenings on Instagram @thebrunchcaptains
-Our brunch cart- To serve the toasted croissants to your guests fun, what a novelty! $200 extra 
-Mimosa Bar/Bloody Mary Bar- You bring the champagne, we set up the glassware, fruit garnishes, sign and juices from $100
-Lawn games $60 (set of 3 additional games such as ring toss, noughts/crosses and bocce, croquet, giant dominos)
-RSA bar staff to serve drinks $POA (you supply the alcohol, we serve)
-Coconut Stand- Fresh coconuts with a bio straw, and fresh mint/strawberry garnish- perfectly styled on a display stand (the perfect hangover cure) from $200
-Hand Massages (kick back have our masseuse give your guests mini hand massages- what a luxe way to top off the weekend!) $POA
-The Gelato Bike- To serve yummy gelato unlimited service during your brunch, from $500
-Pool Toys, additional furniture or food alternatives can be added for extra fees 
-Personalised keep cups to give your guests to take home $POA
-Mini recovery party hangover bags (include berocca (to give guests back their BB Bounce!), chewing gum, panadol, lipgloss) $5 each.
*Items are subject to availability, cost to be quoted.
-We use bio cutlery/plates (not plastic) across our serving utensils
-A range of condiments eg relish/chutney and jams/honey/butter for croissants are included
-Almond, Soy, Skim and Full Cream Milk are available
-Coffee station includes everything needed from disposable cups, sugar and milk, syrup, and a range of regular and herbal teas. 
We have a staff member that makes the coffees but is not a fancy-pants barista so please don't coffee snob him, we use the K.I.S.S method and simple pod machines 😉
-Products may have dairy, gluten and some may contain nuts or nut traces, please inquire if you have allergies.
-For larger functions we will require additional staff, this will be advised on additional quote
-All products are subject to seasonal availability, if we are unable to source a product, we replace with a similar item at our discretion.
-Furniture is subject to availability and may be replaced with similar items at our discretion
-We recycle! We keep our used coffee pods to return to their store as part of a coffee capsule recycling program. We use paper cups and plates not plastic, and recycle these after use. Our coffee is from UTZ Sustainable Certified farmers.
-If you have leftover booze/soft drinks you would like us to place out or leftover florals to style, please let us know the best contact to see on the recovery party morning.
-We have reusable dried florals we use as props in our styling, if you want fresh flowers added, please inquire for a price.
-We bring a mix of our record selection for the player, if you have any of your own please BYO or connect your phone playlist as it has bluetooth functionality too.
Images are inspo examples only, items may not be included.