| Wedding Coordinator | Coffee Lover | Friends Super Fan |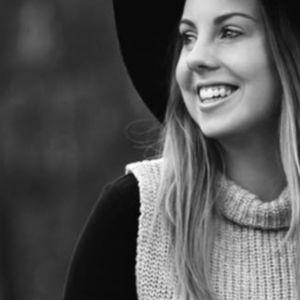 About Emily
Any kids or pets?
Not Currently, However, I would love to add a Puppy into the Family!!
What is your favourite place in the world?
Anywhere near the Ocean! I love exploring the South Coast of NSW!
What is the best concert you ever went to?
Vera Blue at Taronga Zoo!
Early bird or night owl?
Early Bird for Sure!!
What energises you?
Early Morning Walks with a Big cup of COFFEE
What's your fav way to unwind after a busy day?
I love to unwind with a good book and some sneaky chocolate!
Your fav thing about coordinating weddings?
There is something so special about stepping back at the end of a set-up and seeing the finished product with the bridal party and all the guests enjoying the spaces we have created!
What can we find you doing on your day off/what is your perfect day?
I love spending my days outside, you can often find me camping or at the beach!
Any hidden talents or party tricks or something you are good at?
I am double jointed allowing me to do many
party tricks with my flexibility!!
Fav TV Series you are watching(or latest fav movie)?
I love Friends! I think I have rewatched 100 times
Your most used 2 emojis?
It is the Heart Eyes and the Lady with the Hand out
Coffee or Tea?
Iced Late
Cocktail preference?
Aperol Spritz
Fav sport/activity as a kid?
I was obsessed with dancing as a kid
"I can not recommend WEC enough! We had Emily as our co-ordinator on the day and she was honestly the best, our day could not have gone as smooth as it did without her. She kept us feeling good about the day and always had a plan. She was so friendly and made us feel so relaxed on the day"

Shannon and Lachlan