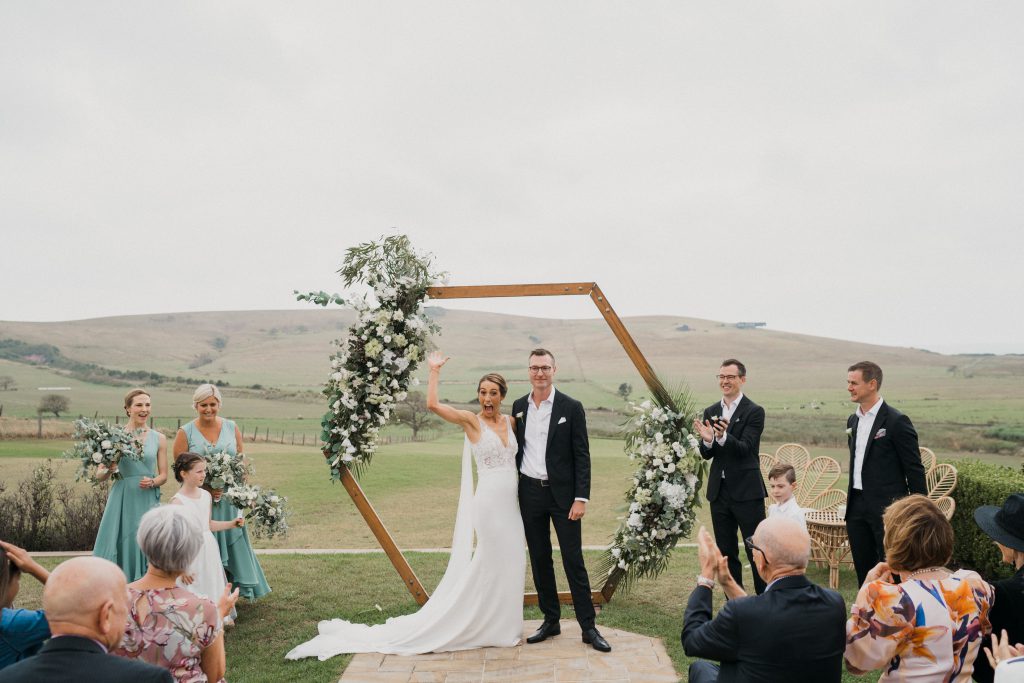 On the Day Coordination & Set-up
Your big day is all about you, and we think you deserve to feel like the stars of the show! So why stress about the nitty-gritty details like setting up, juggling suppliers, and keeping the day running smoothly?
That's where we swoop in, super-hero style, to save the day! Just leave the logistics to us and get ready to dive headfirst into celebrating your epic love story.
Here's a bit about how we can help on your special day….
Our personalised 'set up template' that encompasses everything including your preferred decor layout, set up requirements and style elements.
Set up and styling of your ceremony decor such as chairs, sign, aisle runner and aisle decor.
Set up and styling of reception and table decor such as glassware, guest book, place cards, napkins and guest favours. These can be either your own items or items hired from our extensive hire range.
Repurposing of ceremony decor if the reception venue is also on site (additional charges may apply).
Coordination Services include;
Coordination with your wedding suppliers including confirming the run sheet with them in the lead up to make sure everyone is on the same page & will be their go-to person on the day, guiding them on where to set up and keeping everyone in sync with the timings.
Creating a  personalised 'run sheet' that is the go-to timeline for how the day should run, we provide guidance and advice and put a run sheet together for you (we have created literally thousands so can help with any advice) & circulate to your suppliers
Troubleshooting any weather or unexpected issues that pop up throughout the day & work BTS to ensure they are ironed out & make sure everything goes smoothly!
Greeting guests and guiding them to both the ceremony and reception locations.
Liaising with the MC & your key people giving speeches or making announcements, so everyone's on the same page and everything runs smoothly. No worries, we'll handle the communication side of things!
Being an extra set of hands  in case you or your suppliers need some extra assistance on the big day. If you need your ceremony flowers to be repurposed, no worries at all! We'll take care of it without any hassles.
Forgotten something? We are here to rescue you from any stress whether there is more alcohol required, bouquets left in your room, or you have sore feet and need your flats. We will come to the rescue!
Double-check all the documents beforehand, just to catch any problems that might've slipped through the cracks. Trust us, our previous clients swear by this advice—it's super helpful!
Unlimited email correspondence in the lead up to your big day.
Final site visit or virtual consult to go over all the tiny details for the day. We go over the set up template and run sheet to make sure everyone is on the same page.
*Please note, sometimes due to team availability, the final visit is done via virtual consult and will be confirmed at our discretion.
Please note, styling and planning services are not included in this package but can be added as an additional service for couples who feel they need more support during the process.
Package 1
Up to 8 hours of coordination $POA
Package 2
Up to 10 hours of coordination  $POA (*most popular package)
Package 3
Up to 12 hours- Set up and Coordination $POA
*Additional Hours can be booked depending on your needs.
*Please contact us for full terms and conditions or to tailor a package to suit your needs.
Testimonials
"Could not recommend the Wedding and Event Creators any more. They are a team of ultimate professionals, Vanessa from the beginning stages is patient, helpful and very thorough. They accomodate changes and last minute additions with ease, keeping everyone informed. Julz on the day. Wow. Jack and I looked at each other when we met her, and both agreed she was amazing. She is so good at what she does and is literally your god send for the event to run to plan. Vanessa and her team at WEC are absolutely amazing! Their set up and coordination package is 100% worth it!"
Kirsten and Jack – Merribee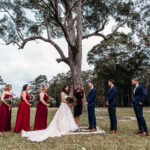 "I highly recommend, without hesitation, the Wed and Event Creators. Vanessa was highly responsive with emails the entire duration of the wedding preparation, and with Covid cancellations, this was two years of prep! She always responded straight away with lots of detail, and had clear setup templates that made the day run incredibly smoothly. Our on the day coordinator Jade was also out of this world amazing, making the day run absolutely flawlessly. He actually said afterwards, "How do people do this without a coordinator?" This was money absolutely well spent, worth every dollar!"
Sam and Chris – Worrowing Estate
Please enquire below or email theweddingandeventcreators@gmail.com