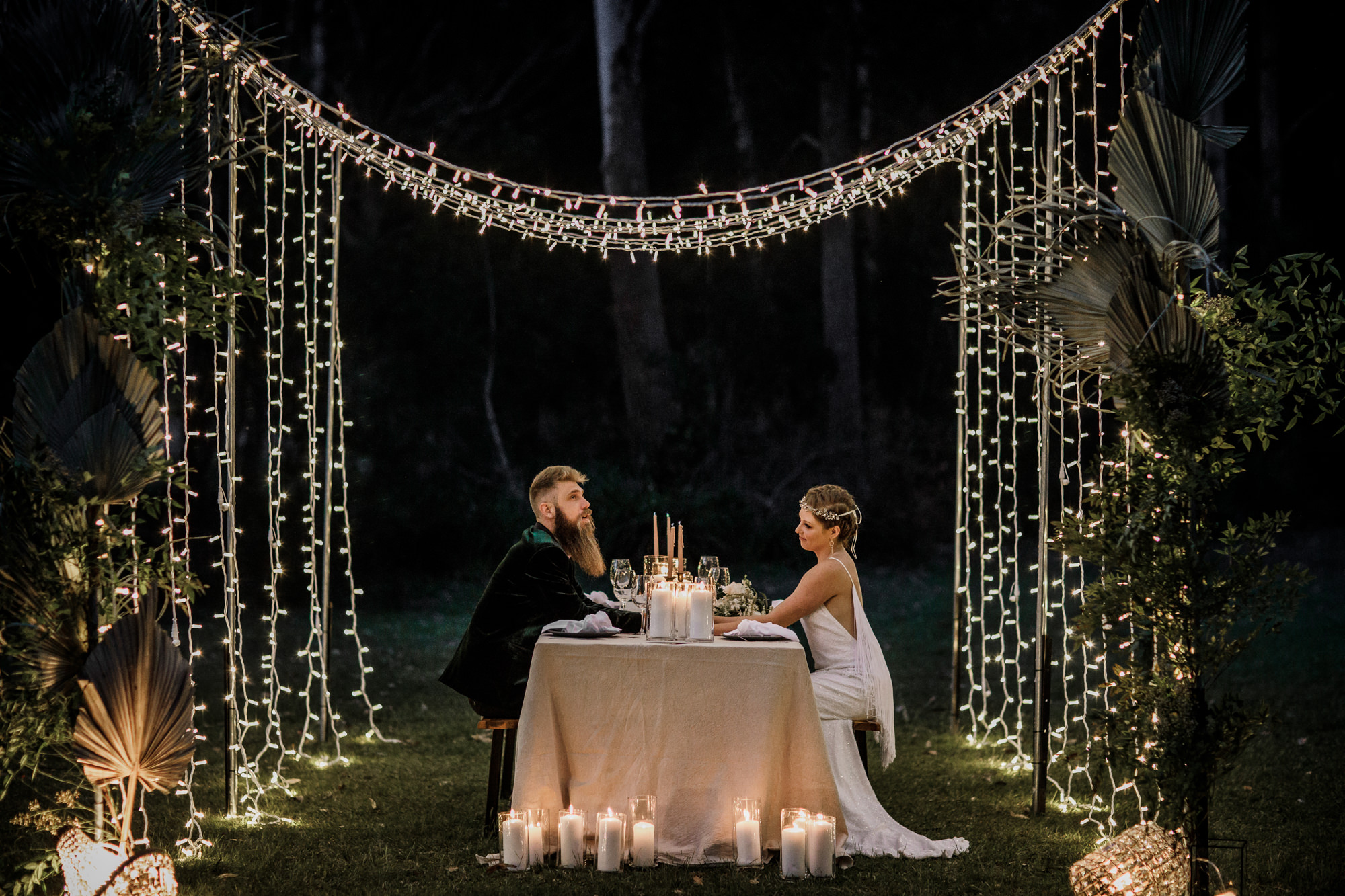 Creative and innovative wedding styling & event planning
Translating your style, ideas and vision into something incredible.
"Thank you so much Vanessa and Sam for making our dream wedding come to life!!!!

"These guys took all the stress out of our big day and handled all the little things i hadnt thought of too! Worth their weight in gold! Thank you so much"

Tamsin and Dave, Austinmere, On the day set up and coordination

"Just wanted to say thank you so much for all your help on Saturday, I really could not have had a more perfect day. Everyone really enjoyed themselves and I couldn't fault anything!

Thanks again, you really reduced the stress and made sure that everything went to plan.

I really want to recommend your services, I was so happy with everything that you did for us. Everything went so smoothly, was stress free and a lot of that was down to you :)"

Kelly and Adam, Wedding Kangaroo Valley

"I just wanted to say thankyou so so much for all of your help and your beautiful gift as well.  You guys were so so helpful and it relieved so much pressure for us on the day. Zoe, thankyou for looking out for me during the night with water and champagne! You were an absolute gem.

Jack and I really appreciated all the effort you guys went to on the day to make it the best experience we could ever have hoped for.

It was an absolute pleasure to have you both involved in the whole process. Nothing but good words to say 🙂

Thankyou so so much again."

Love Ali and Jack xo, Wedding Kangaroo Valley.

"We found Vanessa a few months after our engagement and immediately felt comfortable when we met her for a latte in Wollongong. Vanessa is such a lovely person on top of being very professional. We were obviously stressed during the planning stages and it was so good to have Vanessa on board to make sure we were on the right track. On the day itself, Zoe took over and we didn't have to do anything at all. I didn't need to do anything! I couldn't recommend the wedding and event creators enough. They were fantastic."

Terri and Grant, On site coordination and set up, Styling and Décor.

"Thank you so much for all your assistance in referring suppliers, planning, organising, styling and answering all my questions!! You made the whole wedding so easy to plan.

I was so happy with absolutely everything from the beautiful arbour that you made for my wedding to the whole rustic set up for the dinner, it turned out even better than how I imagined it would!

Also, so happy with all the suppliers that you referred, everything just turned out perfect.

It was great having you there on the day taking care of just about everything, thank you so much!

I really appreciate all of your hard work, all the best with everything."

Kate and Chris, Wedding Planning, Styling, Coordination and Set up

"Simon and I just wanted to say thank you again. From the beginning you understood exactly what we wanted the ceremony and reception to look and feel like. The French provincial couches, the lights. You made the day look absolutely beautiful with your set up. I felt like I could trust you with all decisions and you bent over backwards to find those couches for us! We appreciated it very very much.

You were very professional and prompt in all your communications. I could not fault your customer service at all."

Again, thank you from Mr and Mrs Wollington, Styling and Set Up(Silos Winery, Berry)

Just wanted to say a HUGE thank you to Zoe and yourself for the absolutely stunning job you did on the ceremony and reception set up. It was better than what we could have ever dreamed.

Again we cannot thank you enough for yesterday.

Kirby & Dan (Ceremony Styling and Reception Set up)

Hi Vanessa.

Phillip and I would like to thank you for making our wedding every bit the fairy tale princess we were aiming for.

We couldn't be more happier than the service you provided. And would like to thank you for the gift. The candle is beautiful can't wait to start burning it at home after the honeymoon.

We appreciate all your work.

Mr and Mrs Dalton (Gabbys at Berry, styling and décor and set up)

It was an absolute pleasure dealing with Vanessa and her very capable staff. It was difficult to organize such an amazing 3 day event from Melbourne and Amsterdam, but without Vanessa's incredible foresight into many unforeseen issues it would not have been possible.

We would highly recommend her services. Thoroughly enjoyed by everyone 🙂

Julie Windsor, (Jervis Bay- 3 day event- Wedding, Boho beach catered BBQ and 1920's dinner dance. All styled, coordinated and planned by The Wedding and Event Creators)

I cannot thank Vanessa enough for going above and beyond in helping making my wedding, both ceremony and reception nothing less than perfect! I contacted Vanessa 3 months out from my wedding and not only did she take a massive load off my shoulders she it with such flair and creativity!

She was there for as little or as much as I needed! She helped me relax on the day as well as prevented long nights sitting up preparing Bonbonnieres etc. I have a unique, quirky style and Vanessa captured this to a t and many people complimented on how well both the ceremony and reception depicted my personal style.

Congratulations and thank you times a million for making my day both relaxing and beautiful!

Rachael and Dean Gentle, Wedding (Sebel Kiama)

Vanessa Bragg is a creative person, she listened and took all my ideas, adding her expertise, and made them better than I could have ever imagined.  Vanessa and her team are a group of professionals of the highest degree, friendly, helpful.

On the actual day of my wedding all I can say is Vanessa transformed my hotel room to a luxurious wedding suite.  I was blown away by the beautiful décor and felt as if I set onto a photo shoot in Paris. Breathtaking!

The reason I contacted Vanessa was so I could use my photographer to his advantage and get those beautiful pictures that we pay for.  Vanessa and her team considered the theme of my wedding and they investigated the hotel room before she transformed it. Within 2 hours I returned from my hairdressers to find White backdrops, French dresser, crystal candle, fresh flowers, bed accessories and every other little fine detail that made my photo's look amazing.

Vanessa created the exact feel I wanted and I trusted her opinion and expertise, so she took control and the room turned out absolutely perfect.

Vanessa is far the best and I plan on using her in the future for more events.

I would like to say THANK YOU SO MUCH for the work you did for us. It was perfect! You are the BEST!

Michelle (Bride, Wollongong)
Download Our Free DIY Wedding Checklist Now!