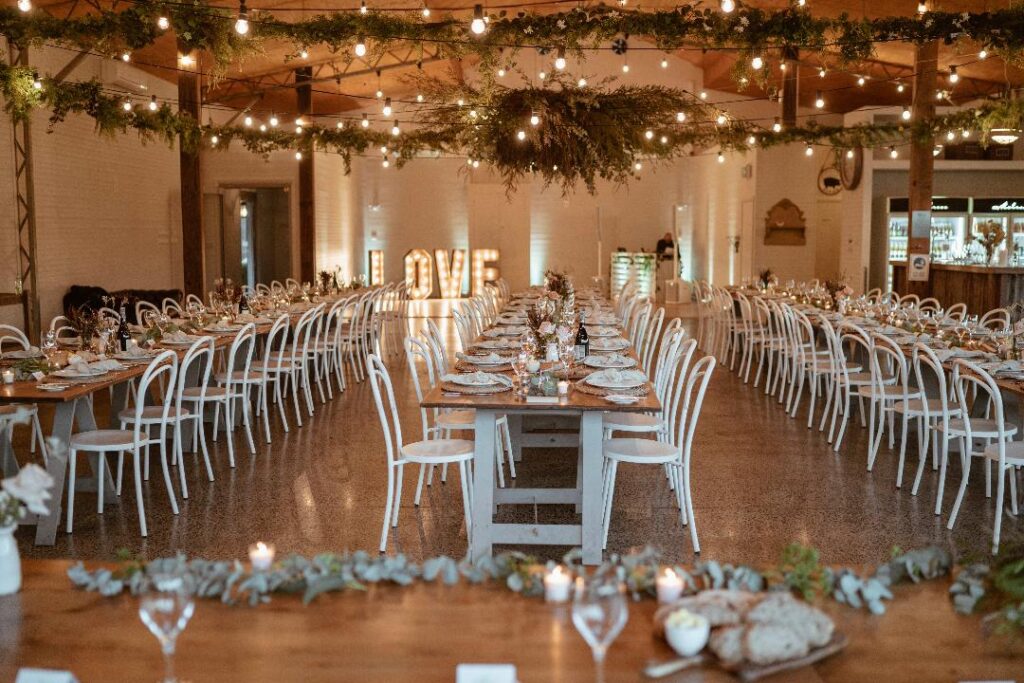 Stay in the love bubble and have one of our lovely staff members come in the next day and pack up!
Who wants to be sorting through rubbish, rinsing glassware, packing down decorations and plates when you could be enjoying a day after brunch!
Our pack up packages are perfect if you have booked a DIY venue. Often our couples want to enjoy a sleep in, debrief at a recovery brunch or have to check out by 10am BUT their venue has to be cleaned and sorted back.
That is where we step in.
We take care of the dirty, boring cleaning parts!
We clear the surfaces, wash leftover cake plates and glassware, sort rubbish, stack furniture, collate your props & other hire back into boxes ready for your hire company to collect or for you to take home & all the little jobs in between.
Let us do the hard work for you.
Price $POA
Please note, this service can only be booked as an Add On service to our styling/coordination clients (unfortunately not available if you have only hire and no services with us)
Please note, if you have hired goods from us (and not booked our pack up service), a pick up/collection fee does apply or you can DIY drop back to us, please enquire for details
Please ask to see our full pack up package FAQ and terms for more information.
Testimonial
"From start to finish, The Wedding and Event Creators really helped weave our wedding into the most wondrous occasion we could have possibly hoped for! Vanessa's communication over the last year, assistance in all the random questions, and push to really define what we wanted through the process made the big day that much easier. Sarah picked up from there on the day and made everything so wonderfully easy that we were beyond stoked. She always had a smile on her face and no job was too difficult or couldn't be done more promptly. Cannot recommend The Wedding and Event Creators ENOUGH for coordination, hire AND THE AMAZING PACK UP PACKAGE!!!!!!"
Jess and Patrick – Bamarang Bush Retreat