Wedding Trends to Watch in 2024
As we dive into the future, let's explore the exciting trends that are set to make waves in the wedding scene of 2024!
1 – On-the-Day Content Creation:
This brand new service is on the rise at weddings! This social media creator is booked to show up on the wedding day and create bucket loads of content to mix into TikTok and reels, shooting casual BTS footage so you and your wedding party can be present!
2 – Audio Guestbooks:
Say goodbye to traditional guestbooks! Audio guestbooks are emerging as a unique trend, allowing guests to leave heartfelt messages and well wishes through voice recordings. This interactive and personal touch adds an extra layer of sentimentality to your wedding memories.
3 – Champagne Towers:
Champagne towers have always been a symbol of celebration, and they're making a glamorous comeback in 2023/2024. Elevate your reception with a stunning tower of champagne glasses, pouring bubbly cascades that capture the essence of luxury and elegance.
4 – Colour:
2024 is all about embracing bold and vibrant colour palettes. Say goodbye to muted tones and hello to eye-catching hues! Think vibrant corals, electric blues, and vivid yellows. Incorporating pops of colour into your wedding décor and attire will create an atmosphere that radiates energy and joy.
5 – Next-Level Roof Styling:
Take your wedding to new heights with a styled roof canopy for your reception. From enchanting hanging floral installations to mesmerising lighting designs and swathes of draping and soft fabrics.

6 – Seated Wedding Parties:
Move over, standing wedding parties! Why not have your wedding party seated in the two few ceremony rows to allow them to sit with their partner and allow you as a couple to be up front and present for your ceremony.
7 – Cold Fireworks:
Sparkling cold fireworks are set to illuminate wedding celebrations in 2024. These breathtaking displays use special effects to create a stunning show without the heat and noise of traditional fireworks. They add a touch of magic and are sure to create that wow factor.

8 – Going Sustainable:
As environmental consciousness continues to grow, sustainable weddings are on the rise. Couples are incorporating eco-friendly practices into their celebrations, such as using biodegradable confetti, opting for locally sourced and organic menus, and choosing eco-conscious wedding favors. Going green not only reduces your ecological footprint but also adds a meaningful touch to your big day.
10 – Midnight Maccas:
End your wedding night on a delicious note with a fun and nostalgic treat: Midnight Maccas! Surprise your guests with late-night McDonald's burgers and fries that is sure to satisfy those midnight cravings.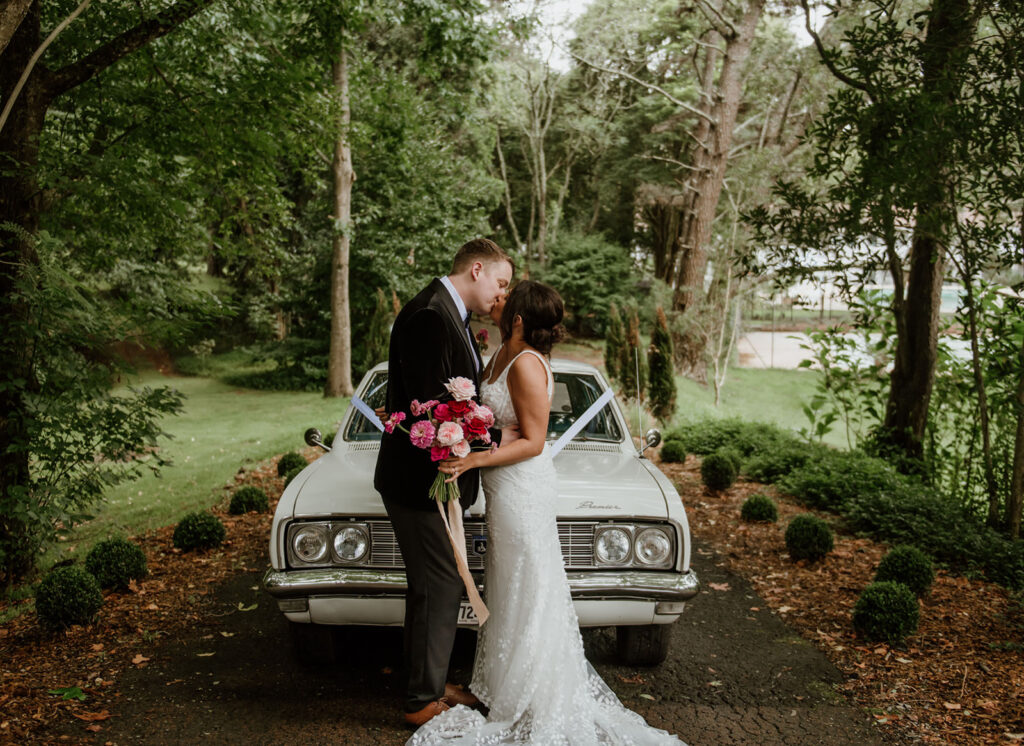 The wedding trends of 2024 are set to bring excitement, creativity, and sustainability to your special day. 
Whether you embrace on-the-day content creation, incorporate bold colours, or indulge in a midnight snack, these trends allow you to personalise your wedding in unique and memorable ways. 
Stay ahead of the curve and infuse your celebration with these trends that are sure to leave a lasting impression on. 
Happy Planning!