How the groom can prep for the big day!
When it comes to pampering for a wedding, we automatically think of the bride. How she will style her hair, what colour her nails will be, we even wonder what the bridesmaids will be wearing. But what about the groom? It's his day too, and should indulge in some pampering on his end as well. Believe it or not, there aren't many tips out there for the guys. But we've got the groom covered! Here are 3 quick tips to help the groom prep for the big day:
Face
The groom may not have an extensive skincare and beauty routine, but there is some prep work that should be done. On your wedding day, your face is definitely the focus. Pay attention to the smallest details. We're talking facial hair. What are you doing with your face the day of your wedding? Whether you're sporting a beard or going clean-shaven, you need to use quality razors like these from Harry's, for a quality shave. Shaving with the grain of your hair will help your stubble remain short and well-groomed. Want to get rid of the hair on your face altogether? The second pass of shave should go against the grain of the hair. It's a full proof method to ensure that your look is intentional.
Hair
Guys, don't take it upon yourself to get a haircut the day before your wedding. Even if it's a cut that you get on a regular basis. You could regret it. You never know if you will have the one hair that won't stay in place because it was cut differently than usual. Do you (and your pictures) justice and get your haircut a week or so before, that way there's time to grow out any accidents! Keep in mind, your wedding day isn't just a regular day. You're going to have to style your hair and make sure it holds for a full day of picture taking and dancing. This means you will be using different products to keep it together. Give yourself some time to test it out and make sure you get the desired look you want. Using hair products designed specifically for men is a great place to start. Dove has a plethora of options from shampoo to sculpting paste.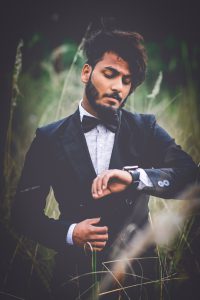 Teeth
Your wedding is often referred to as the happiest day of your life. So that means you will likely be smiling all day. Take advantage of at home whitening strips to brighten up your smile. While Crest is a known toothpaste brand, they offer a great variety of whitening products! Get rid of your coffee and wine stains a few weeks before you're set to walk down the aisle. Your smile will last long after your wedding day through pictures and videos. Make sure you're confident in your teeth! Make it a part of your couples routine, and get your bride a pack to strengthen her smile too!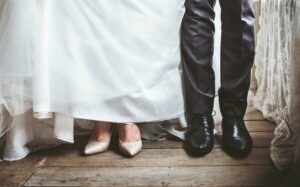 So there you have it. Three quick and easy grooming tips for the groom to keep in mind before he says, "I Do!"
www.weddingandeventcreators.com.au