How to Write your Own Wedding Run Sheet?
Whilst I feel leaving the experts, like your wedding planner or coordinator is best, as they are experienced in timing and details, the reality is that some couples don't have the option but to DIY their own run sheet or timeline of the day if they don't have a planner or day of coordinator to help them on this.
I can't express how important having a timeline guide, made up in advance and sent around to all your key suppliers is, it's going to make all your vendors form your makeup artist, catering or band are all on the same page with timings and also keep timings in check on your wedding day.
It is so easy for timings to get blown out when everyone is swept up in the atmosphere, so having a reference point to keep things in check is really important.
On that note, at the risk of sounding like an advert, I have to say this is totally why you need a day of coordinator. Your day of coordinator will keep your timing on track, we make sure nothing is forgotten and keep an eye on all your wonderful suppliers too- so valuable!
On the wedding day our run sheet is our little bible, as a coordinator we have it on our person at all times, constantly cross-checking what formality or job is coming up next so we are always 3 steps ahead of the game.
Here are a few tips for writing your own run sheet.;
Find a Template; 
When writing your run sheet, its super important to find a template you are comfortable with (you can google some basic ones online) and then input or override that info to personalise it. By working with a template, or perhaps checking out a couple and finding the parts that best apply to your wedding means you have a cut out a portion of the work and can then just customise all the timings and specific details to your wedding
Overestimate Time!
This is super important, I find that couples or people that don't do run sheets day in and out, always underestimate the time it takes to do things on a wedding. If you think a group photo after the ceremony will take 5 mins, you are wrong! It can take 10-15 mins of guests congratulating the bride and groom, another 10 mins just to coordinate guests into a group, literally it's like herding cattle. So, allow extra time for everything if you are running on the track (which trust me no wedding EVER does) then you can always bump timings forward as you go.
Add in every little detail
I can't stress this enough, you can't have too much information on a run sheet, as long as it is laid out clearly for your vendors, details are really helpful.
In our run sheets, they are quite detailed, it's important that all your timings are added in, a few examples include; set up times of vendors, arrival times of buses or guests, group photos, in between times Guests move from ceremony to reception space, or guests are invited to sit down and you might allow 10 mins just for those little roles. We add in all food and bar service times, all announcements. Your formalities like speeches, first dance, cake cutting, bouquet toss, sparkler exit and so on. There is actually quite an art and experience, it's taken me 5 years of doing this to nail it basically.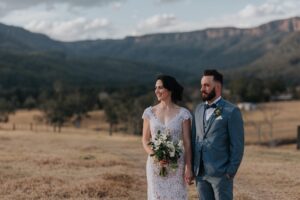 A clear layout is key and people's duties allocated
So we have a column for the time, the task, the person responsible and then notes or further details. So, for example, we might have ;
| | | | |
| --- | --- | --- | --- |
| Time | Task/What | Person | Details/Notes |
| 2pm | Hand out rose petal cones | Coordinator | on guest's arrival given guests seated on inner aisle a rose petal cone. |
| 6pm | Prep Reception Space | Catering/Coordinator | Light candles, turn fairy lights on, turn background music on, fill water jugs, place wine on tables. |

Consult with your vendors and suppliers
They are the ones executing the timings on the day so it's important they site the run sheet and give their advice on what may need to be rejigged, timings bumped out or moved around due to the logistics of the day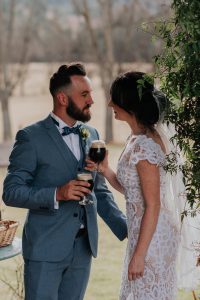 Remember a run sheet is a time guide only.
As mentioned timing never ever goes to plan, as much as we try and keep everything in check there is always something that throws timing off, and that's not a big deal and perfectly normal. Be prepared to rejig things and recognise it's not the end of the world. Maybe you arrive back late from bridal party photos so need to adjust speeches later as the main meal is ready, or bump cake cutting later, that's normal and all fine.
So, bear in mind it's a guide only, sometimes you need to adapt and be flexible on the wedding day.
We hope this post has helped you in the right direction in writing your own wedding day timeline or run sheet- good luck!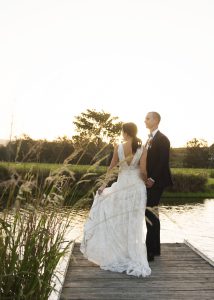 www.weddingandeventcreators.com.au