5 Reasons why you Don't Need A Bridal Party
First off, I am not poo-pooing our amazing couples that opt to have a bridal party, there are lots of benefits of having your besties by your side when you say you're I do's.
But lately we are finding a lot of our couples are asking if they need to, they feel society is pushing them to have a bridal party as it's the norm.
Literally, anything goes for a wedding now, so there is no right or wrong when it comes to deciding if you will have a bridal party, ultimately the choice is yours at the end of the day and what you are vibing on.
Here are 5 reasons why you might choose not to have an official bridal party:
The cost
Generally speaking, there are quite a few traditional costs for both the couple and their bridal party when going down this route. Things like the outfit- think dress, shoes, accessories, makeup and hair costs and additional accommodation. Thank you gifts from the couple are often given to bridal parties and can cost anywhere from $20 to $150 depending on what you choose to give.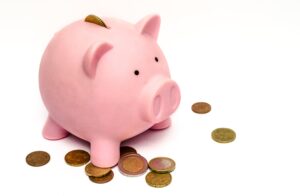 You can't decide on one
Sometimes brides have 20 close besties and picking and choosing a select few to be singled out can be stressful and awkward. Maybe you have a clear 2 best friends that make it really easy to decide who will be by your side for the day.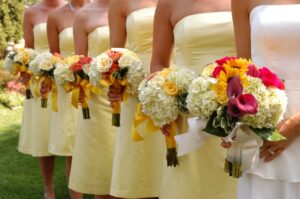 Unevenness…
You have 4 close friends and your partner only has 2, if you do decide to have a bridal party, uneven is in and it's totally fine to have an uneven bridal party but for those with OCD, this could be the reason why you choose not to have a bridal party altogether!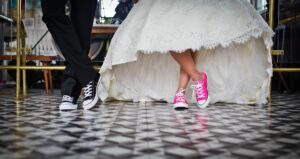 You want to get ready with your Fiancé
Some couples are now opting to actually get ready and enjoy the morning with their fiancé as a couple. It's becoming more popular to walk down the aisle together or see each other the morning of the wedding.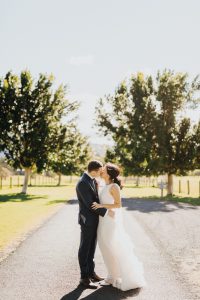 You want your friends to relax
Being in a bridal party often means arriving early to the venue, helping do things like setting up, getting ready on the day and then following said bride and groom around for the day with photos etc. Often the bridal party sit on a traditional table and don't get to sit with their husband or partner.
Some couples prefer to let their friends off the hook when it comes to these duties and if they are simply a wedding guest they can join in the festivities alongside other wedding guests.
Some people choose to go solo and have no bridal party, other people choose to have their children as their bridal party, if they have any that is, and some people have 10 of their best friends that they couldn't imagine not sharing in their special day with.
Honestly, anything goes and it's what you are comfortable with at the end of the day.
www.weddingandeventcreators.com.au