What's a Wedding Without Your Best Friend?
Bupa Pet Insurance recently asked us for our experience on 'How to Involve Cats and Dogs in Weddings'. We were thrilled to share our thoughts and they featured our feedback in one of their articles- yipee! Here are some tips and information taken from that article, we hope you enjoy;
Your dog or cat is a special member of your family – of course they want to be there for your big day! We've planned countless weddings along the South Coast of NSW and love seeing when a couple's pet is involved. Sure it's cute, but it also adds a very intimate, unique flair to any ceremony. Also, the animals seem to love it. They get plenty of extra affection and treats and it seems like they sense that there is magic in the air.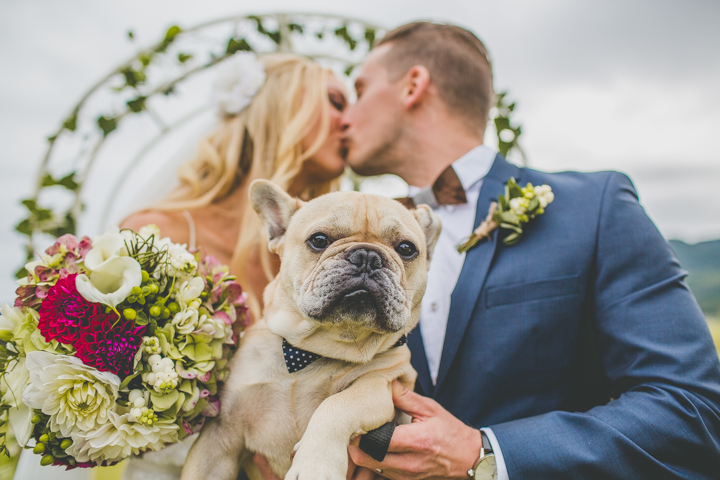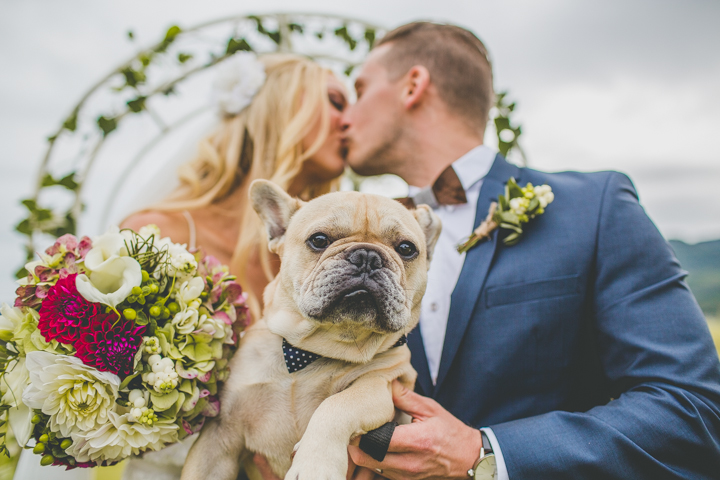 Making Your Day Special for You and Your Pet
What we've noticed, is that they are perfect participants for the ceremony, but they may not last well into the reception. Whether they need a cat nap or some doggie down time, pets can really only last for an hour or two when there is so much activity going on.
We have worked on a number of weddings where it wouldn't be complete without the couple's dog included in the ceremony. It's super cute when a bride walks down the aisle with their dog on a lead, all dressed up and then hands the pet across to a friend to hold during the nuptials. They definitely should stick around for some lovely photos after the ceremony… they're part of the family after all!
Many couples have someone take their dog or cat home after the ceremony is over. That way, everyone can enjoy the reception, the cake, the champagne, and the dancing without having to worry about where the pugs ran off to or if they found their way into the dip!
For a simple and sweet ceremony, some brides have their dog walk down the aisle with them. Not only does this make the moment precious, it also creates some fantastic photo opportunities.
How to Dress Up Your Pet
You certainly want your dog or cat to look fabulous for the wedding. Time to hit the doggie spa for a professional groom. Dogs look great with a bow tie or pet tuxedo, while flower crowns and decorated leads and collars make great wedding day accessories for both cats and dogs.
While ribbons, flowers, and other glam accessories will make your pet eye-catching, don't forget to keep their comfort in mind as well. Make sure whatever you dress your dog or cat in, she will feel comfortable and calm.
Here is a link to the article;
Bupa Pet Insurance with https://www.bupa.com.au/pet-insurance and "How to Involve Cats and Dogs in Weddings" with http://www.bupa.com.au/pet-insurance/cats-and-dogs-in-weddings