Real Wedding; Kassandra and Nathan @ Bawley Vale Estate
About You Two;
Now, How did you two meet?
At the gym Kass use to work at.
Who popped the Question and how did it happen?
Nathan proposed during our week away in Mollymook down at the beach.
Why did you choose your venue and how was the venue choosing process?
We wanted a nice outdoor ceremony venue down the coast. We looked at a few venues and when we came across Bawley Vale Estate we booked it immediately. It was everything we imagined.
Sit down of Cocktail Style?
Sit down
March
Planning The Wedding;
Was planning the wedding stressful or did you enjoy the journey?
Both! We enjoyed planning the wedding of our dreams but it was also stressful in the lead up too because we wanted everything to be perfect.
How involved were you both in the wedding planning, did one of you take more of the lead on certain aspects than others or were you both equally involved?
Kass definitely took the lead, Nathan is a yes man
What was the top couple of non-negotiables or important must-have's at the wedding for you both?
A great band/music. We just wanted to throw an epic party. And a great videographer, so we could always look back on our special day.
Tell us about your dress and that dress-finding process?
I actually had a different wedding dress that I settled for as I didn't find what I wanted in the standard bridal shops. However, 5 weeks before the wedding I stumbled across the amazing Anna Maurer Couture, who agreed to make the two piece gown of my dreams. She was so easy and amazing to work with and having a part in designing my own gown was so special.
What sort of theme, vibe or style did you go for?
Very laid back, outdoor, winery wedding vibe. We stuck to white and pink colours and let the beautiful venue speak for itself.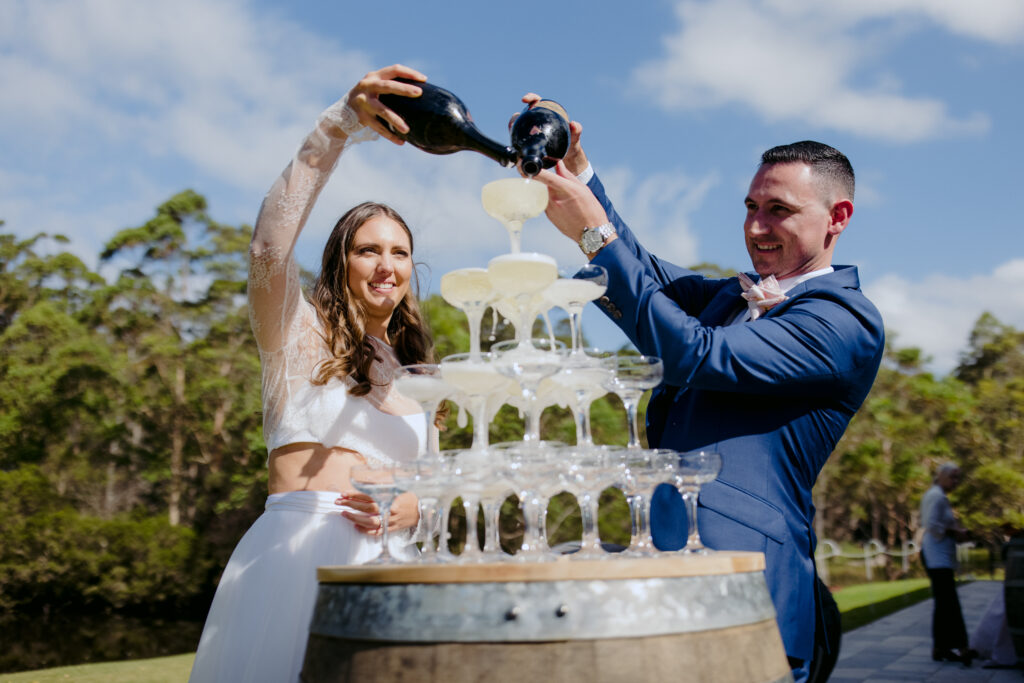 On the Day;
How did you both feel wedding morning?
Nervous the night before, but surprisingly calm on the day. We were so ready.
What was the best part or moment of your day?
Apart from being pronounced husband and wife, we walked up to the second story of our venue and looked down on all our guests having an awesome time, and thought how lucky we were that all those people were there for us. We were so grateful.
Anything you would change about your wedding or anything that didn't go to plan?
Anything that didn't go exactly to plan, didn't matter in the end and went completely unnoticed. We wouldn't change a thing. It was perfect.
Are there any rituals, sentiments or traditions you incorporated into the day?
We had a table of framed photos of family members who have passed, so that they would be part of our day in some way.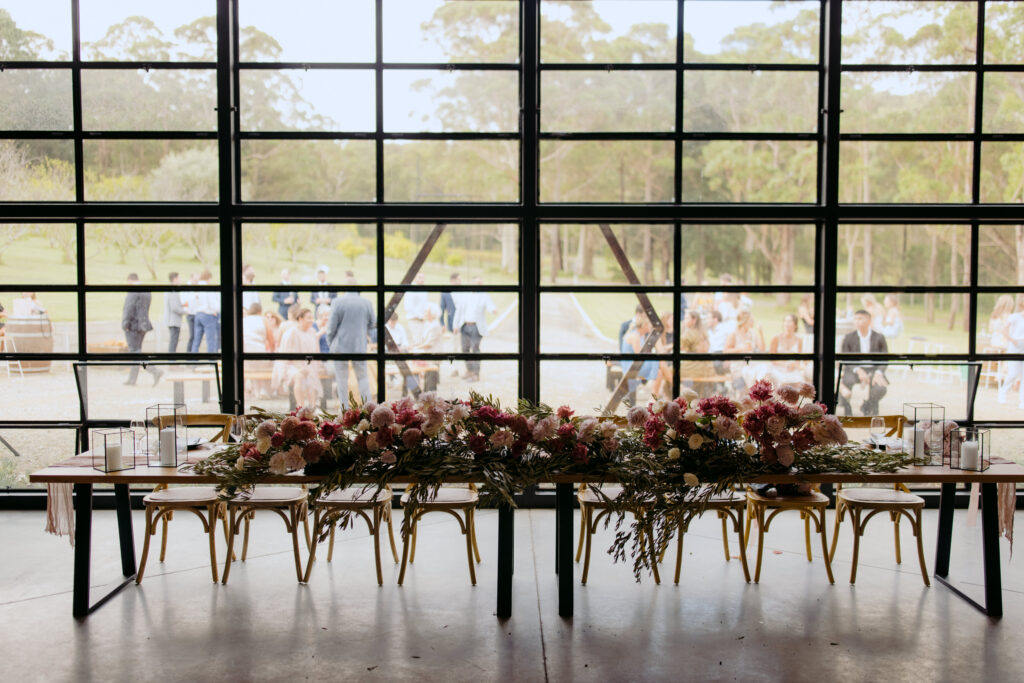 After the Wedding;
Describe newlywed life in a couple of words?
Exactly the same! We love that question. Nothing changes except you get to call your other half husband/wife.
Best investment or money well spent on the wedding that you made?
Videographer, epic band, and a great coordinator to run the day for you.
Budget-over, under or what you estimated?
What we estimated. Weddings are not cheap, but we'd pay it all over again to relive our day.