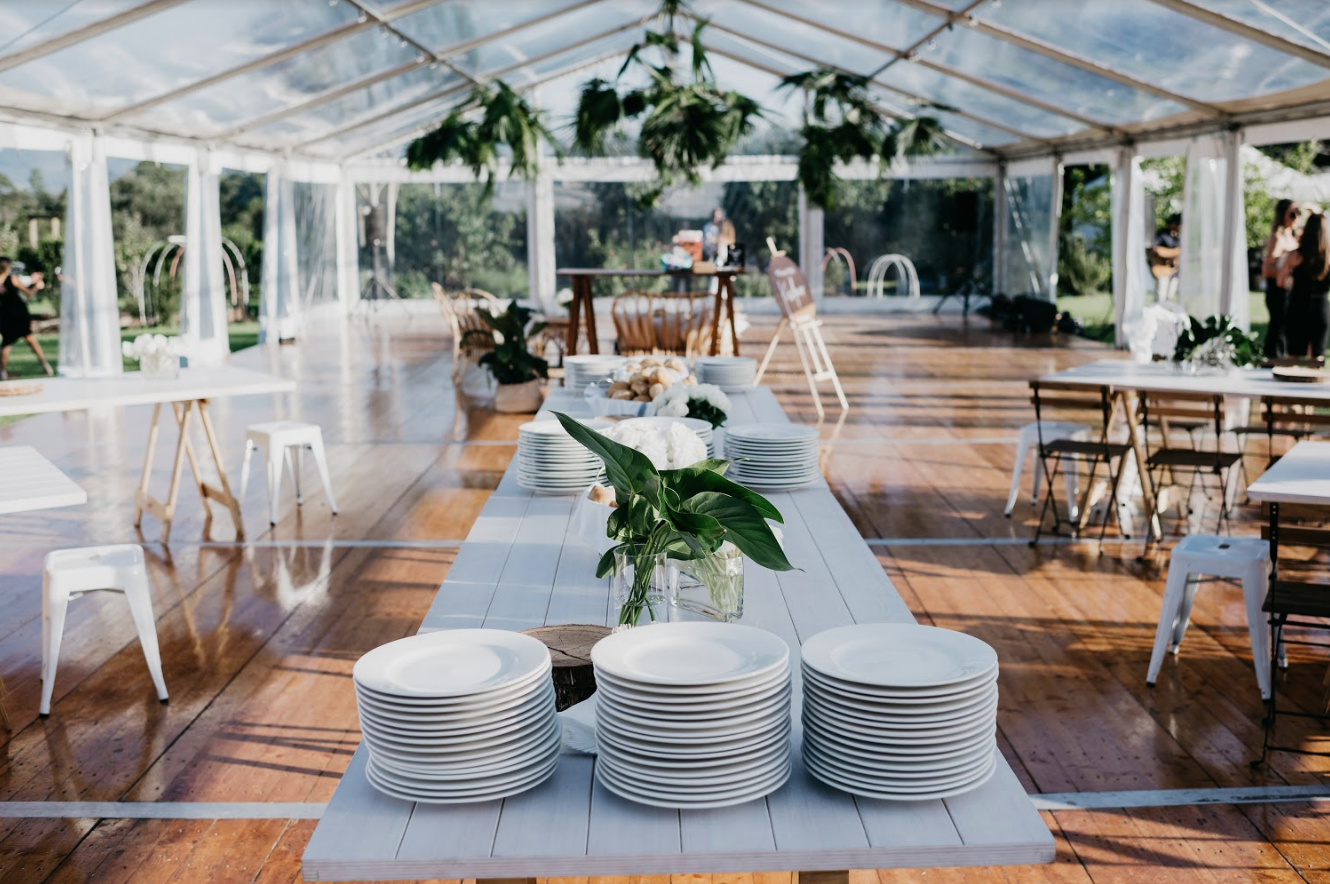 The 10 Step Process to Planning your Wedding
We have couples come to us to help in their wedding planning at all stages, some are yet to choose a venue, while others are deep into the planning process, but have found themselves overwhelmed and time poor and need some help with the next steps.
There is no right or wrong way to plan a wedding, well there are some do's and don't to try and stick to but everyone plans a little different.
I have also put together a basic checklist in order from the start of your planning to the big day that you might like to check out on our website www.weddingandeventcreators.com.au and its nestled under Blogs at the top titled 'Wedding Process Step by Step'
Now there are stacks of checklists and guides that can be found online, so I also suggest doing a little google research to find a couple with great content and pick and choose the useful parts to create into your own checklist.
Step 1. Create a Vision for your Day
I have touched on this when discussing how to choose a venue before, sit down initially with our finance and get a clear picture as to what you want your day to look like, listing the most important aspects that you want including, and always revert back to these non negotiable must have's when making decisions on your wedding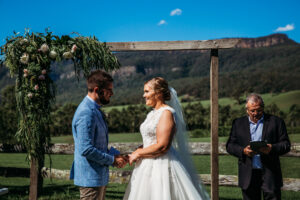 Step 2. Budget
What do you comfortably have to spend…..this will in turn impact through your whole wedding, do you have a $10000 budget but the venues you are looking at are $12000 to hire alone. Come up with a ballpark budget, but also be realistic with adding on another 20% or more on top for éxtras'that may crop up. There are stacks of wedding budget estimates and calculators to be found online, play around with a few and list out what you have to spend in your main supplier categories. This will give you a realistic monetary guide for the whole wedding and means you won't waste time researching suppliers that are out of your budget or getting your heart set on a florist that is 4 x what you wanted to spend.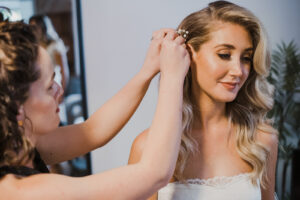 Step 3. Guest List
Get out the pen and paper and start to create a ballpark guest list, some venues cap guest numbers at a certain point for example 120 maximum, so if you have 200 guests on your list it will automatically rule them out. Some have maximum 50 guests allowed so there is no point researching availability if the venues you are looking at don't work to your guest numbers.
Step 4. Venue Research
Finding a venue first and date is important, there is no point researching suppliers and styling and other aspects of your wedding until that is chosen, as it may impact if you can even have certain suppliers or if they are available, so is a waste of time.
Research your venues, making sure you stick to your budget and also within the realms of your important must-haves. Also, be a bit flexible, maybe your dream venue is a 20 min radius out of the area you wanted, but ticks all the boxes, keep an open mind.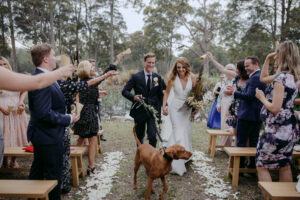 Step 5. Hire a Wedding Planner
I am a bit biased but having a wedding planner will be the best decision you ever make. You can book them in prior to your venue hunt, as they may just have the insight to know of a venue that doesn't promote on google that you may have overlooked and can provide insider knowledge as to the best suppliers and venues around. They will keep you on track during your whole process and the peace of mind knowing nothing is overlooked or missed is soooo worth it!
Step 6. Choose your Bridal Party
If you have decided to have a bridal party, once your venue and date is locked in, you can choose your bridal party.
Step 7. Create a Mood and Style Board
Jump onto Pinterest, chat to your partner and decide on the styling and look you want for your wedding. This will help your stylist, if you have one and florist to create that vibe, you can also play around with layouts, floor plans and start to book in hire props and furniture for your wedding. Be sure to check what your catering company needs too, along with what the venue already has that you can utilise like tables, chairs and so on.
Step 8. Booking in your Suppliers
This can be a bit of a lengthy process and so it's important to be organised on this aspect. Start with a spreadsheet and a folder for quotes. We use google drive and so both our planners and couples can add quotes in and update live as we go. Whatever works for you, be organised and start with your big ticket main suppliers first and flow down from there. We like to start with catering first, many of the venues we work at you can bring in off-site catering, that will be one of your main expenses and once you know the style of food service eg sit down or canape style then things like styling and hire, photographer, celebrant, band etc can flow from there, and only suppliers like hair, makeup, buses, photobooth and so on.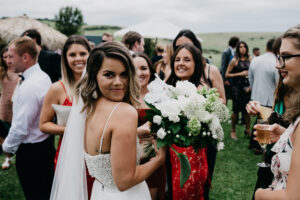 Step 9 Create a Run Sheet/Timeline of the Day
Putting together a run sheet or timeline of the day to share with vendors and the venue is key. Liaise with key suppliers that will be there on the day for advice as to how long they need for set up, food timings, band sets, bump out times and so on, when complete this can be circulated to the suppliers to review. Having a clear flow to your day will mean everyone knows what is happening where and you are less likely to be bugged with questions during your wedding day. Trust me, run sheets are key! PS- If you do hire us as your wedding coordinator, we do this for free as part of our package, totally worth it!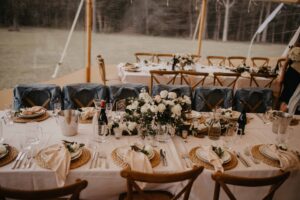 Step 10. Cross Check your Logistics
If you do have a wedding planner or venue manager they can help with this to ensure you have not overlooked anything. I also recommend you jump back to our earlier podcast episodes which were top things forgotten at a DIY wedding and check out the blog for this post too. Go through each aspect of your wedding and look at it from a logistical style, things like lighting, bins and rubbish removal, bar items like drink tubs and bottle openers, do you have candles for the candle holders, a pamper pack in the bathroom, a generator for power needed, the list can go on. Being organised for this aspect will save you stress on your wedding day.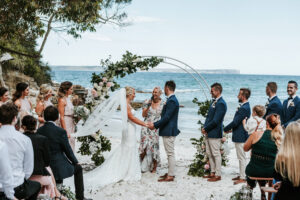 There are so many other smaller steps in between  but I have chosen to keep this to the top 10 main steps, as mentioned there are so many guides out there that can give you 100 steps down to choosing dress, having your engagement party, sending invitations out and all the smaller steps in between, but I have chosen to do the keep it simple method.
I hope this has given couples listening to a great step by step guide for what order to plan your wedding in, best of luck with the planning!
See our Basic Checklist Below;
Choose Fiance

Create a Vision for your Day

Create a Realistic Budget

Create a guest list/numbers guide

Research and choose a Venue

Hire a Wedding Planner

Choose your Bridal Party

Create a Mood/Style Board

Book your Suppliers In

Create a Run Sheet/Timeline of the Day

Cross Check your Logistics
www.weddingandeventcreators.com.au