Real Wedding Blog; Laura and Jack @ Novotel Wollongong
Now, How did you two meet?
Clubbing with friends.
Who popped the Question and how did it happen?
Jack popped the question under the Northern Lights in Norway in minus 15 degree weather.
Why did you choose your venue and how was the venue choosing process?
Choose it as it was central to all our family and friends. It was close to where we wanted to get photos and they offered what we were looking for. Laid back and chilled.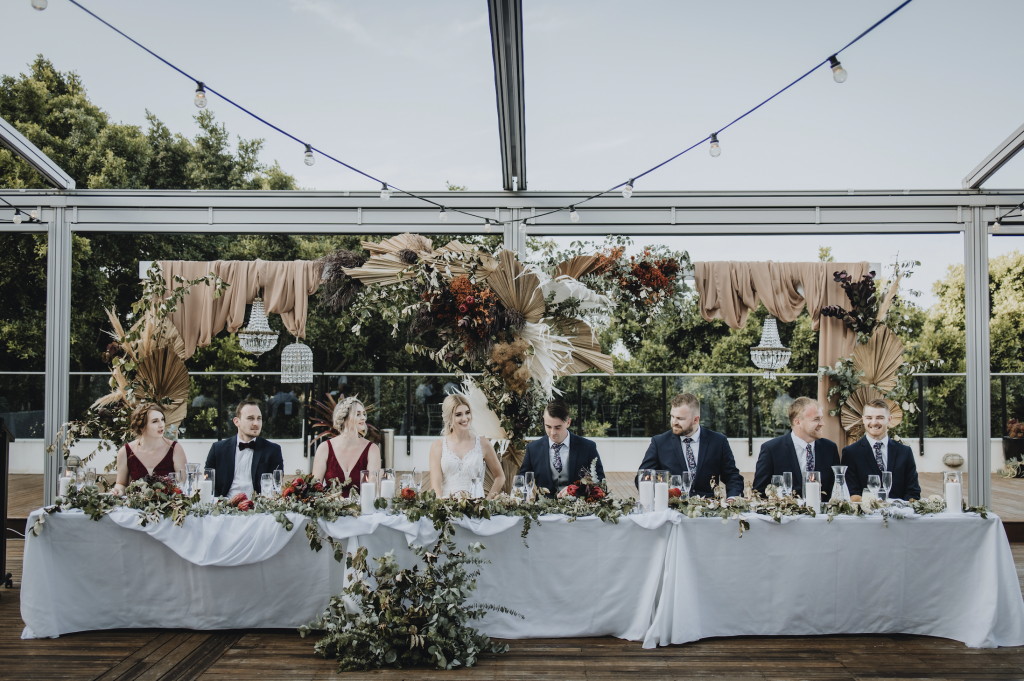 How many wedding guests did you have?
80
Sit down of Cocktail Style?
No
What month?
January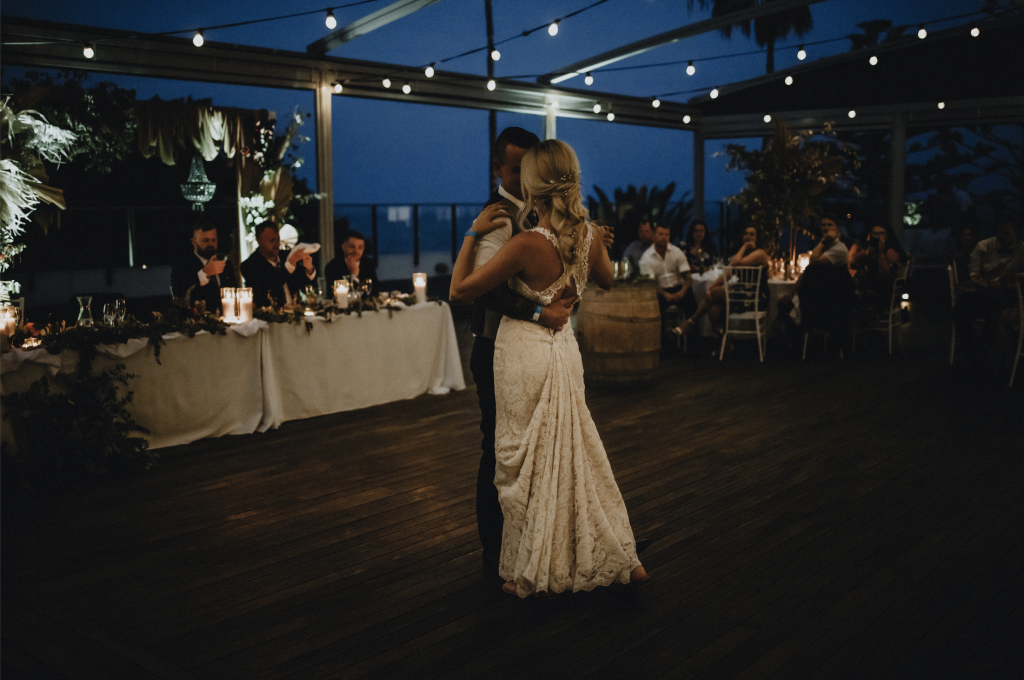 Was planning the wedding stressful or did you enjoy the journey?
I enjoyed the journey but Im generally a relaxed person. I loved looked through ideas to make our dream wedding.
How involved were you both in the wedding planning, did one of you take more of the lead on certain aspects then others or were you both equally involved?
Oh I definitely took the lead. He selected the music and his suit.
What was the top couple of non-negotiables or important must-have's at the wedding for you both?
We had to have a fun DJ and music as we both enjoy dancing. We also had to have delicious food as we both believe it can make or break a day. The food at the Novotel gave us that. We also both wanted a relaxed vibe.
Tell us about your dress and that dress-finding process?
I was lucky I found both my dresses at a discounted shop. Yes I had two – both coming to a grand total of $900. I found the whole process easy but that was mostly thanks to my mum.
What sort of theme, vibe or style did you go for?
We went with a chilled, boho beach vibe.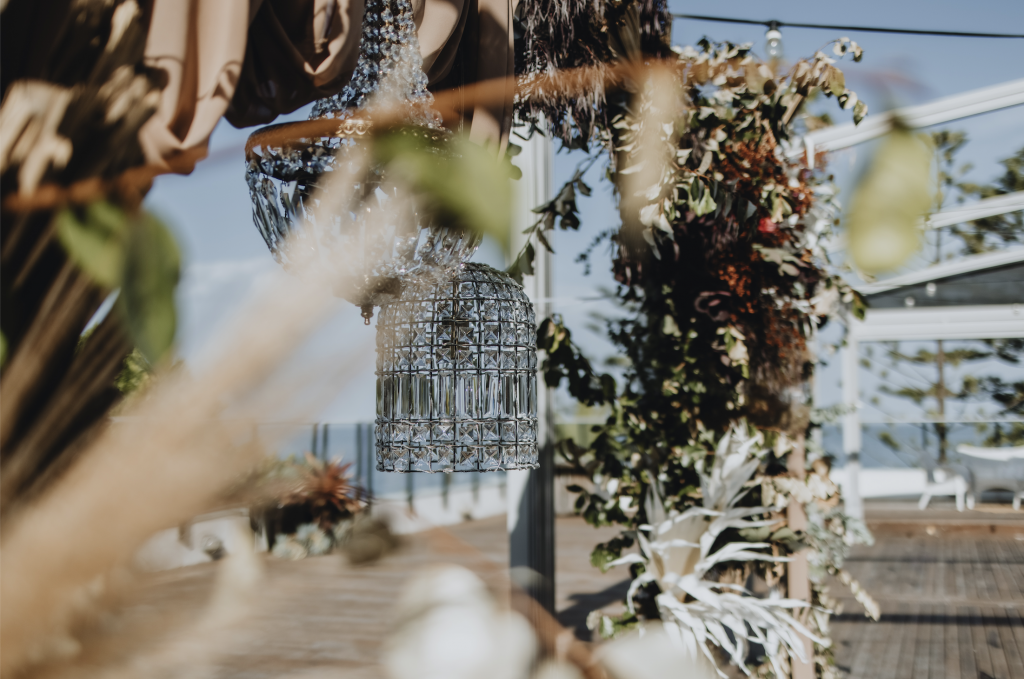 How did you both feel wedding morning?
Good – slight nerves on arriving at the ceremony from me.
What was the best part or moment of your day?
Our dance – it was everything we practiced and more.
Anything you would change about your wedding or anything that didn't go to plan?
COVID would of loved for more people to be able to come and celebrate with us. Especially those stuck between borders.
Are there any rituals, sentiments or traditions you incorporated into the day?
No not really, just both our mums standing by our sides during the ceremony.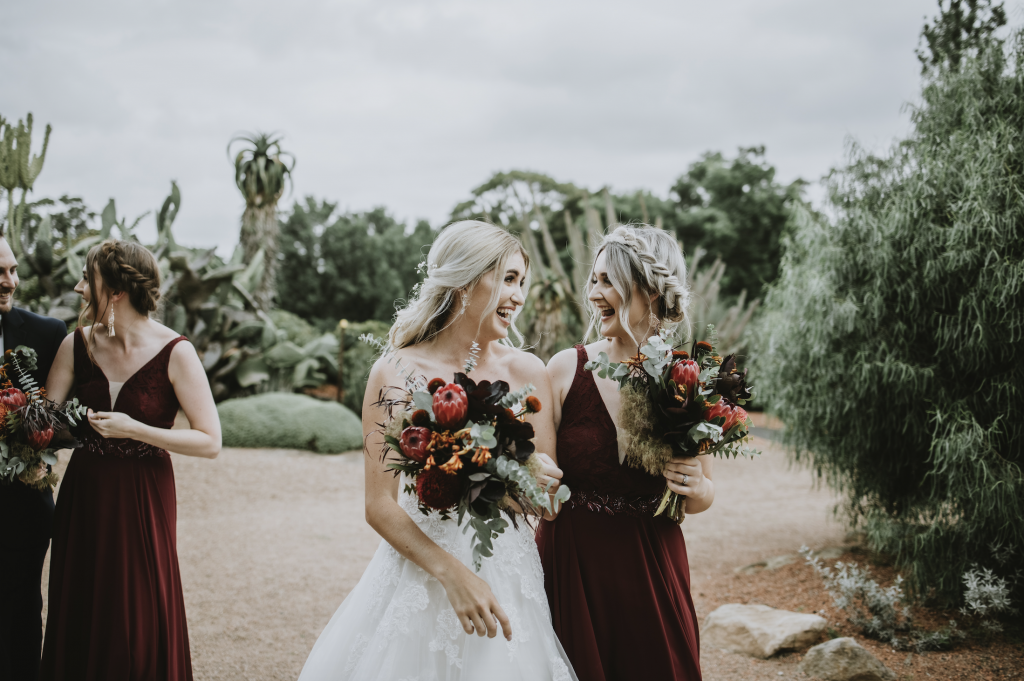 Describe newlywed life in a couple of words?
Same, chilled, adventurous
Best investment or money well spent on the wedding that you made?
Flowers/set-up and photographer.
Budget-over, under or what you estimated?
Pretty much exactly what we estimated.
Here's What Laura and Jack had to say: