Real Wedding Blog; Andrew and Shirin @ Crooked River Winery
About You Two:
Who popped the Question and how did it happen?
Andy and I first met in High School and couldn't of been more different! We left school and headed off on our own journeys but as fate would have it we ended up finding one another and as the story goes fell in love! 5 years on and we decide to celebrate Andy's 30th birthday holidaying in Samoa with some friends, little did I know with a little help, Andy had planned and executed a magical proposal backed by a stunning Samoan waterfall captured on camera.
Why did you choose your venue and how was the venue choosing process?
We chose Crooked River because it had everything we wanted in a venue, it had a stunning backdrop, lovely and kind people to work with, was close to the beach and had a relaxed and calm atmosphere. As a bonus the food and wine is divine!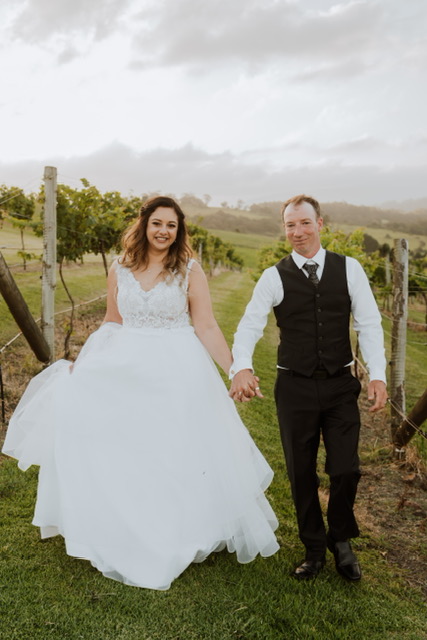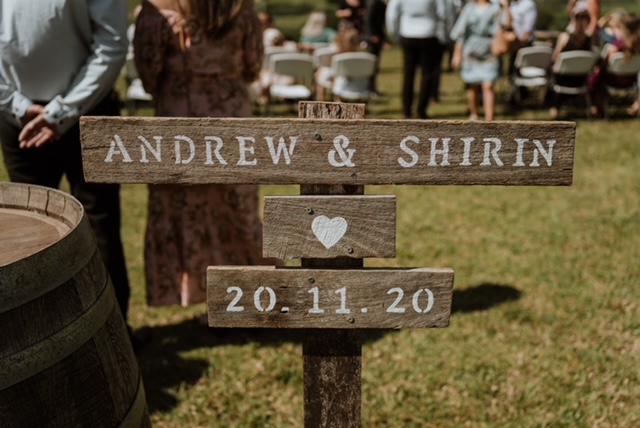 Quick Fire Questions;
How many wedding guests did you have?
70 including the bridal party
Sit down or Cocktail Style?
Sit down
What month?
November 2020
Planning The Wedding;
Was planning the wedding stressful or did you enjoy the journey?
2020 brought many new challenges for everyone, so planning a wedding during covid had its unique stressors, however the venue and all our vendors were so supportive and easy to communicate with the planning just fell in to place.
How involved were you both in the wedding planning, did one of you take more of the lead on certain aspects than others or were you both equally involved?
I (Shirin) did most of the planning and co-ordinating, Andy actively encouraged from the sidelines.
What was the top couple of non-negotiables or important must-have's at the wedding for you both?
It was really important for us to have our two children part of the wedding, we also prioritised our photography so we had our lasting memories in print.
Tell us about your dress and that dress-finding process?
I had a beautiful wedding gown, it was the first dress I tried on – and I only tried on 4 in total all from the same bridal shop! I wanted a gown that had a detailed bodice and fell from the waist and it was perfect. I found the process really quick and easy and I'm still so in love with my dress!
What sort of theme, vibe or style did you go for?
We went for a rustic vibe, simple and relaxed with colours of blush, white and greenery.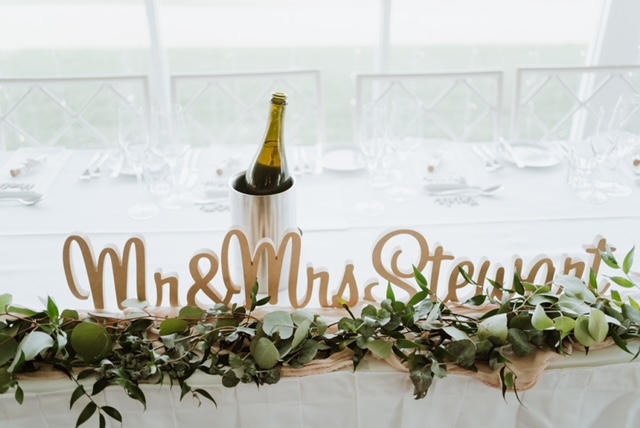 On the Day;
How did you both feel wedding morning?
We were both really relaxed and excited.
What was the best part or moment of your day?
All of them! If I had to pick the best part of the day was walking down the aisle and listening to the beautiful words of our children and closest friends in their speeches.
Anything you would change about your wedding or anything that didn't go to plan?
Im so lucky to say that everything went to plan on the day – I couldn't have been more grateful to all our vendors and our bridal party who may sure everything was absolutely perfect or were fabulous in sorting out any issues without me knowing at all! The only thing I would have done differently was hire a videographer.
Are there any rituals, sentiments or traditions you incorporated into the day?
No there wasn't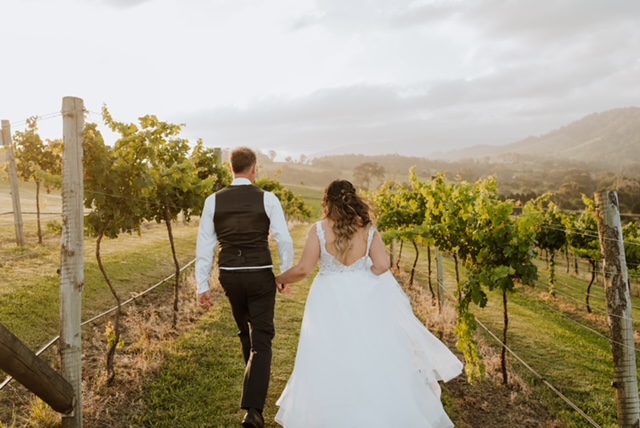 After the Wedding;
Describe newlywed life in a couple of words?
Life has gone back to how it was! we have been together so long not much changed after we tied the knot!
Best investment or money well spent on the wedding that you made?
Our photographer, hiring a stylist who set up everything, the venue and all it had to offer!
Budget-over, under or what you estimated?
We went over a little bit but overall, we spent what we had saved so realistically probably what we estimated and definitely happy with how it worked.
Vendor Credits;
Photos: Eliza Jade Photography
Coordination: The Wedding and Event Creators
Venue: Crooked River Winery
Florist: Lily Ever After
Cake: Amy's Cakes Illawarra