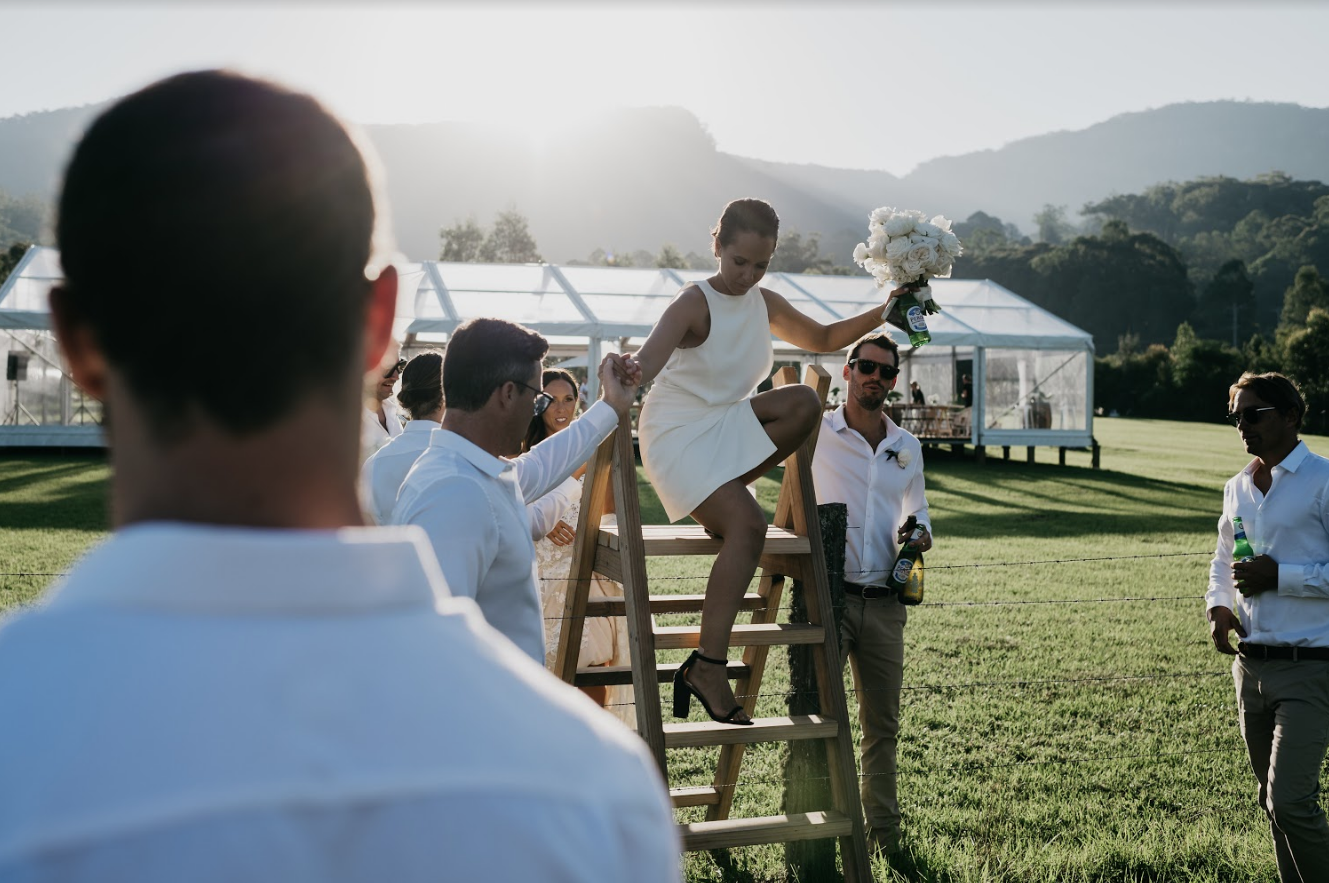 What does a Wedding Coordinator Do?
When I first started out about 6 years ago, a wedding coordinator was mainly someone that ran functions in a function centre also known as a function coordinator or manager. Things have come along way since then and weddings are no longer just in function centres but have branched out to off-site areas like barns, paddocks, wineries fields and more.
People often get confused between all the different terms and who does what so I thought it might be a good idea to run through the role of a wedding coordinator.
Now, before any of my industry friends get their knickers in a knot about this blog, every business is very different in what they do, so I am generalising as some stylists do offer extra roles and some catering offer extra assistance too, so as always best to check with your suppliers and what they do include.
The Venue Manager
There is sometimes a venue manager at your venue but that normally entails looking after venue related things like toilets being clean, being there to answer questions about the venue itself eg power, assist with parking and ensuring guests leave the property at the correct time, buses have access and the terms and conditions are being followed. Their priority is generally to look after the venue with the venues interests in heart, but they won't be doing things like lighting candles for you and other jobs you require.
The Stylist
We do offer styling as part of our packages but most of the time there are stand-alone stylists that offer styling services only. Some of the ones we work with when we coordinator are absolutely amazing at what they do incorporating flowers and props into the styling, but in general they are actually a completely separate role to a wedding coordinator.
I would say this is the biggest comment that couples will come to us with and will say they have a stylist do they really need a coordinator. And the answer is absolutely yes!
To explain the roles, in most cases a stylist will set up and style your wedding, things like arbours and flowers, centrepieces and signage, but after this is set up they generally depart, meaning there is no one there to manage the rest of the day or evening in terms of timings and other duties, they don't do things like setting up your booze in the bar, cue ceremony music, corral guests for photos and so on. So this is just one of the reasons who having both or someone that can do both is really important.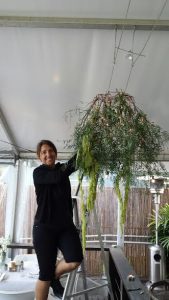 The Catering Front of House Manager
Another role that is often thrown in is the catering function manager. Sometimes our clients will say that their catering company includes a function manager, yes, this is often the case and they are a valuable asset on the day who we work closely with as a coordinator but they do not do the level of the role we do. A front of house manager is there to look after the catering team only, they check with us re timings, then assist their team of wait and bar staff to serve, clear and look out for dietary requirements and so on. Their role would rarely include things like cutting down your arbour flowers for repurposing, moving all your ceremony chairs to the reception space and setting up your photobooth props, so this would be the main difference here.
The Wedding Coordinator
Now onto the wedding coordinator, which is Us!
Our role is hard to explain as we honestly do it all! And ask any of the vendors that work with us regularly or our past couples (check facebook for testimonials- sorry plug!) they will say that our team do not stop the whole time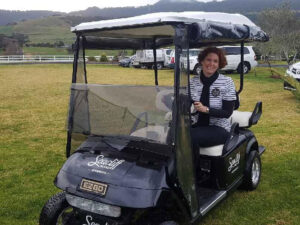 The main benefits of a wedding coordinator I think can be outlined in a few key areas;
-Family/Friends and The Couple can relax on the day instead of being bugged by all the suppliers individually, your coordinator is liaising directly with them and being your one central contact, it also means you are less likely to have miscommunication if the MC does one thing, catering does another.
-Experience; Our experience with doing tonnes of weddings means we can often predict anything that might be an issue in advance or if something crops up, more often then not you won't even know about it as we troubleshoot is behind the scenes.
-Setting Up; Some coordinators don't offer set up services they just manage but we can set up your wedding day. Sometimes our couples will set up a stack of stuff the day before but there are always things that have to wait to wedding day, like outdoor furniture, umbrellas, the bar, cushions, ceremony arbours and so on, especially if weather comes into play
A bit of a rundown as to what a typical day looks like for a wedding coordinator
Setting up all your hire items, bar, catering areas, props, furniture, guestbook table, all the place settings on your tables/
Filling water jugs, placing wine onto tables, lighting candles, turning lights on and troubleshooting power leads and power for suppliers
Cueing ceremony or playing your iPod playlist for reception and ceremony
Liaising with the bridal party and ensuring they are happy, creating an esky of canapes and drinks for bridal party pics
Assisting photographer with a group shot or direct family pics
Communicating with guests, so moving guests from one area to another eg pre-drinks to reception space.
Bringing along the ice and setting up the bar ready for catering bar staff arrival
Keeping timing on track, which is really valuable so photos don't get off track or things delayed which eats into your dance time in the end.
Liaising with suppliers and being the one point of contact that your DJ, MC, catering, cake, celebrant can all turn to ask questions, check about set up location
Troubleshooting wet or windy weather back up plans and fixing things with our trusty event kit.
Repurposing furniture or florals from ceremony or pre-drink areas to reception for double use
Helping behind the bar if it gets busy, checking toilets are clean and the areas are tidy.
Make sure you have all your questions prepared when inquiring via email or phone, nut it down to a couple you are really happy with and arrange a meeting so you can see if you connect!
You can listen to our Podcast and interview with DJ Nana Blade by clicking here.
www.weddingandeventcreators.com.au